Team
Contact us at +1-914-391-6222 or e-mail arienzo@novawareinc.com
The NovaWare team includes: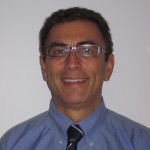 Maurizio Arienzo, Ph.D. – President and CEO
 – President and CEO, Ferric Semiconductor, Therasis, NovaWare, SMaL Camera Technologies
 – VP Technology Collaboration Solutions, IBM
 – VP and GM, ATI Technologies
 – Director, United Technologies Research Center
 – Director, VLSI Design and Communication Technologies, IBM
Maurizio Arienzo has over 25 years of experience in executive management in growing businesses, creating new markets, and delivering high-tech products to market both profitably and on time. He has a unique combination of business acumen and technology expertise in a broad range of industries, including consumer, computer, microelectronics, solar energy, automotive security and surveillance, aerospace and healthcare. From May 2001 to March 2005 he was President and CEO of SMaL Camera Technologies.  In 2003 SMaL was named the #1 Rising Star in North America on the Deloitte Technology Fast 500, and won the SBANE New England Innovation Award. In 2005 Maurizio led a successful negotiation of a Merger with Cypress (NYSE: CY). Prior to SMaL Camera, Maurizio was Vice President and General Manager of ATI Technology (NYSE: ATYT). Prior to ATI, he was with IBM for 14 years, where he eventually became the Director of VLSI Design and Communications Technology. He instigated and led a radical shift from bipolar to CMOS technology for mainframe computers, as well as managed the Deep Blue Chess Project, which defeated world champion Garry Kasparov.  He is Senior Member of IEEE and he sits on the board of several organizations worldwide. In 2003 Maurizio was awarded the Mass High Tech All-Star Award for his contributions to Hardware Technologies.
Maurizio, a Fulbright Fellow, has a Ph.D. in Electrical Engineering from Brown University, and a Laurea in Electronic Engineering from University of Naples, Italy.
View Maurizio full profile on Linkedin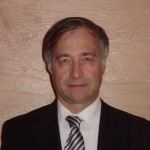 Prof. Eduardo Vera, Ph.D. – CTO
Eduardo Vera received the BSc and MSc degrees in Physics from the University of Chile and the PhD degree in Physics from Brown University, USA, in 1974, 1976 and 1982 respectively.  Dr. Vera has extensive experience in academic and industrial applied research in information and communications technologies (ICT), working in the USA, Japan and Chile.
In 1983, he joined the technical staff of Philips Laboratories-Briarcliff, New York, USA, working on power integrated circuits for lighting  applications. In 1990, he joined the Nippon Telegraph and Telephone Corporation (NTT) Laboratories in Musashino, Tokyo, Japan, where he worked on the modeling and simulation of power semiconductor devices for advanced communication systems.
Since his return to Chile in 1995, he has been director of the AccessNova Program, a joint collaboration effort of the University of Chile and NTT, focused on the development of high speed network applications, which has nurtured an extensive research collaboration network between Chile and Japan.
Since 2003, he has been a technical consultant to Codelco-Chile's R&D Division and NTT R&D Headquarters, supporting Codelco's partnership with NTT for the establishment of a joint venture company, MICOMO (Mining Information, Communication and Monitoring), to adapt and apply advanced information and communication technologies to the mining market.
In the last decade, he has been a frequent visiting scientist at NTT Laboratories in Musashino, Tokyo, and a visiting professor at the University of Tokyo in 2005 and 2006. At present, he is executive manager for innovation and development at Center for Mathematical Modeling (CMM) and he is   adjunct professor at the Department of Electrical Engineering and the Department of Computer Science of the University of Chile. As of January 2011, he is also serving as Executive Director of the National Laboratory for High Performance Computing (NLHPC) at CMM-UChile.